Finnish Translation and Writing Services
Premium Quality Copywriting and Translating Services in Finnish
Professional Finnish Translations
With Content Localized you will find a scope of expert Finnish translation services. We provide translation from and into the Finnish language while covering multiple other languages to our clients. There are around 5.4 Native Finnish speakers who live in Finland and Sweden, where this language has an official minority language status. It is spoken by ethnic Finns outside of Finland, too. A dialect of Finnish, also known as the Kven language, is used in Norway.
Pairing Up Great Quality with Gripping Content in Finnish
For those of you who are searching for well-written content in Finnish coupled with a perfect sense of SEO and Finnish translation, you've come to the right place. We have an experienced team of writers and translators whose strongest points are creativity and adaptability. They will help you hone your product and services with remarkable texts in Finnish, be it of personal or professional nature. Make your website different than all the others, boost your SEO rankings with top-notch content written in perfect Finnish.
Let Our Finnish Team Help You with Translation and Writing
If you are running short of time and have no one who can jump on board and help you market your brand in Finnish, then we might be your go-to solution. Our writers and translators will go out of their way to provide you with exceptional writing and translation services in Finnish in no time. Their goal is to meet the demands of each client and exceed all expectations. Allow them to localize and edit your articles in Finnish, translate and proofread, come up with perfect PPC ads in Finnish and much more. They're well-trained and eager to tackle any task you might present them with.
Get Content
We have particular expertise in the following areas:
Finnish Team
Luna, M.
Luna Mrkovacki
Writing Department Manager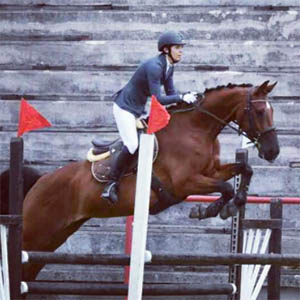 Experienced Department Manager with a demonstrated history of working in the Internet industry. Skilled in Search Engine Optimization (SEO), content and meta data creation, copywriting, sales text writing and subtitling. Strong sales professional with an English Language and Linguistics Degree from the Faculty of Legal and Business Studies in Novi Sad, Serbia.
Currently leading a team of over 20 language experts at First Beat Media, a Company focused on online entertainment and niche dating. We strive to provide other Departments and/or outside clients with high quality content, while keeping open communication channels within the group itself and also focusing on professional, contructive feedback.
Contact Writer