Professional English Writing and Translation Service
Receive translation that is of the highest quality alongside copywriting services in English
Professional English Translation
With over 1.5 billion native English speakers worldwide, finding translation services should not be something that makes your lives difficult and that is why Content Localized is the place for you to turn to, to get what you deserve. We are fully staffed with a professional team that covers a wide range of other languages to provide you with the translations you are looking for.
High-Quality Content Meets Quick and Reliable Delivery in English
When searching for the best quality and quick delivery, our professional experts are the ones you want to turn to. No more need for you to write your content when you lack the time or creative juices to produce unique, fresh and relevant content. That is why you should leave it up to us because we can handle any task and provide you with well-written content without any hassle. Our English team is able to provide you with a multitude of translation and writing services without compromising the quality of content. These translations and writing services include a variety of services such as in-depth research, article drafts and attention-grabbing headlines in English. With the help of our English writers who are committed to providing high-quality content, you will be able to find a ton of ways to tell your stories in a fascinating way, as well as boost your online presence, while staying fresh and relevant.
Allow Our English Experts Provide You Top-Notch Writing and Translation Services
Our team of expert translators and writers are well trained and are capable of working in a short period to provide you with exceptional and high quality material and services. Our team is driven to exceed your expectations that play a pivotal role in how we work on a daily basis and it challenges us to continue to create outstanding content to the table. With their expertise, it allows them to handle any topic that exists while making sure they are providing, fresh, relevant and engaging writing and translation services in English.
The English Language
English was first spoken in early medieval England, and it is known as a West Germanic language. Its vocabulary has been influenced significantly by other Germanic languages such as Norse, Latin and Romance languages like French. English was developed for more than 1,400 years, and the earliest form was brought to Great Britain by Anglo-Saxon settlers in the 5th century. It began in the late 11th century with the Norman conquest of England where the language itself was notably influenced by French. Throughout the 17th to 20th centuries modern English spread around the world due to the worldwide influence of the British Empire, through all types of printed and electronic media.
Get Content
Our professional staff is specialized in the following areas:
English Team
Dusan, B.
Dusan Borisavljevic
Headline Writer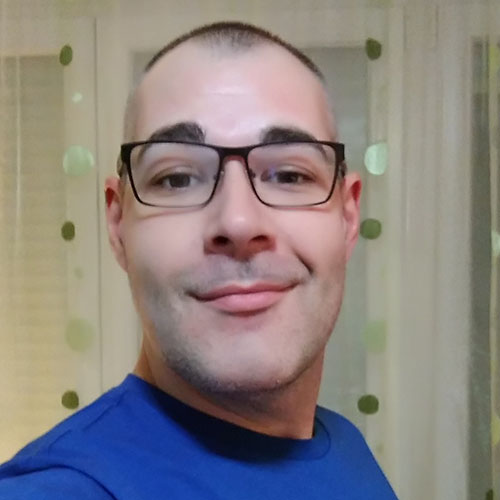 Dusan is one of the veterans of our copywriting team. He's an experienced and accomplished copywriter who worked for numerous international clients and teams. Even though he earned a Bachelor's degree in General Economics and Management, he somehow ended up in copywriting – and loving every bit of it, he decided to stay and make a career out of it.
Dusan's natural passion towards a range of topics coupled with his strong economic and medical background makes him a perfect addition to any and every project. He loves to be out there on the front lines, discovering new ideas and shaping innovative concepts for our clients.
Dividing his time between Serbia and Austria, he loves to travel all over the world and meet new cultures and people. A self-professed geek and SF fan, he's also a trained librarian, translator and professional project manager. His broad range of interests includes food, culture, travel, music, entertainment, as well as tourism, economy, and politics.
Contact Writer