Romanian Translation and Writing Services
Get high quality and prompt translation and copywriting services in Romanian
Professional Romanian Translations
Content Localized offers multiple Romanian translation services. We can provide translations from, and into, Romanian to almost any other language. Approximately 25 million people speak Romanian around the world. Romanian is one of the official languages of the European Union and has official status in Romania and Moldova.
Get Interesting and Relevant Content in Romanian
You're in need of an article in Romanian, but you lack the time or creative juices to write it yourself? We've got you covered: our writing team is always ready to research any given topic and draft interesting, compelling and relevant articles in Romanian. Thanks to our professional writing services your Romanian content will improve your web presence, strengthen your goals and tell your story in an intriguing and creative way.
High-Quality Translations and Writing Services in Romanian
And if you need your translation or writing done in a hurry, don't worry: we can provide a prompt, quick service without compromising the quality. Our writers are used to tight deadlines, and in case of large documents or projects, multiple writers work simultaneously to meet the demands of the client. Furthermore, our writers have local expertise and plenty of experience, so you don't have to worry about the quality of translation and tricky expressions, idioms, local varieties and such.
The Romanian Language
The Romanian language is one of the Romance languages. Its forebear was Vulgar Latin which was adopted in the province of Dacia during the first centuries AD. Romanian is the most significant language in the Eastern Romance language family and is related with, to a certain extent, with other Western Romance languages like Italian. Romanian developed as a continuation of military Latin spoken on northern and eastern outskirts of the former Roman Empire. Romanian was established as an official language back in the late 15th century.
Get Content
Our professional staff is specialized in the following areas:
Romanian Team
Luna, M.
Luna Mrkovacki
Writing Department Manager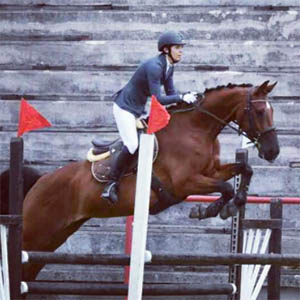 Experienced Department Manager with a demonstrated history of working in the Internet industry. Skilled in Search Engine Optimization (SEO), content and meta data creation, copywriting, sales text writing and subtitling. Strong sales professional with an English Language and Linguistics Degree from the Faculty of Legal and Business Studies in Novi Sad, Serbia.
Currently leading a team of over 20 language experts at First Beat Media, a Company focused on online entertainment and niche dating. We strive to provide other Departments and/or outside clients with high quality content, while keeping open communication channels within the group itself and also focusing on professional, contructive feedback.
Contact Writer