Czech Translation and Writing Services
Get high quality and prompt translation and copywriting services in Czech
Professional Czech Translations
Content Localized offers multiple Czech translation services. We can provide translations from, and into, Czech to almost any other language. Czech is one of the official languages of the European Union and has official status in the Czech Republic and recognized minority status in Austria, Slovakia, and Poland.
Get Interesting and Relevant Content in Czech
You're in need of an article in Czech, but you lack the time or creative juices to write it yourself? We've got you covered: our writing team is always ready to research any given topic and draft interesting, compelling and relevant articles in Czech. Thanks to our professional writing services your Czech content will improve your web presence, strengthen your goals and tell your story intriguingly and creatively.
High-Quality Translations and Writing Services in Czech
And if you need your translation or writing done in a hurry, don't worry: we can provide a prompt, quick service without compromising the quality. Our writers are used to tight deadlines, and in case of large documents or projects, multiple writers work simultaneously to meet the demands of the client. Furthermore, our writers have local expertise and plenty of experience, so you don't have to worry about the quality of translation and tricky expressions, idioms, local varieties and such.
The Czech Language
The Czech language is a West Slavic language spoken in Czech Republic, Austria, Bosnia, Croatia, Poland, Romania, and Slovakia. There are more than 10 million people who speak Czech in central Europe. Modern Czech language developed gradually from so-called Old Czech which predated the 16th century. Standard Czech developed through standardization in the 18th century thanks to the efforts of Josef Dobrovsky.
Get Content
Our professional staff is specialized in the following areas:
Czech Team
Filip, E.
Filip Edelman
Czech Language Manager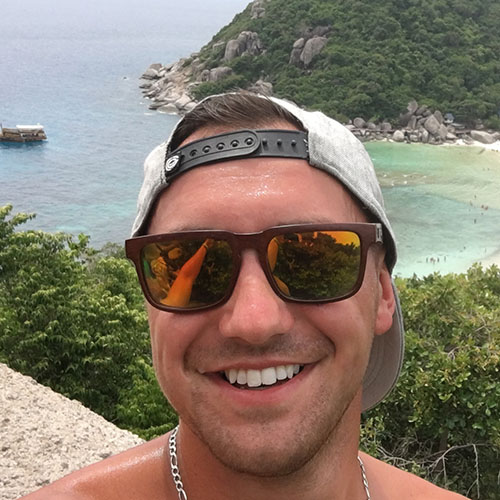 I'm a Czech writer with years of experience professing fun, engaging texts. Regardless of your niche, I can always attract your audience to the screen and help you reach your desired goal. I write texts on a daily basis and use the latest tools to ensure complete flawlessness, whether it be grammar or spelling. I have written over 500 SEO articles that helped me perfect my style of writing.
I am interested in sports, music culture, the environment and computer technology. In particular, I enjoy watching European football, listen to modern music, be it rap or EDM, and follow the latest technological advances brought by brands such as Apple or Tesla.
After ten years of relationship, I got married with my beautiful wife and we live in a picturesque town in western Bohemia. I graduated a technical lyceum and I work in an internet world. I love living healthy, spending time with my family and my friends, cuddling with my dogs, working out in the gym and watching comedy movies.
If you want to engage Czech audience, attract new visitors and customers, you know where to find me. I'm looking forward to our next cooperation and boosting your online business.
Contact Writer